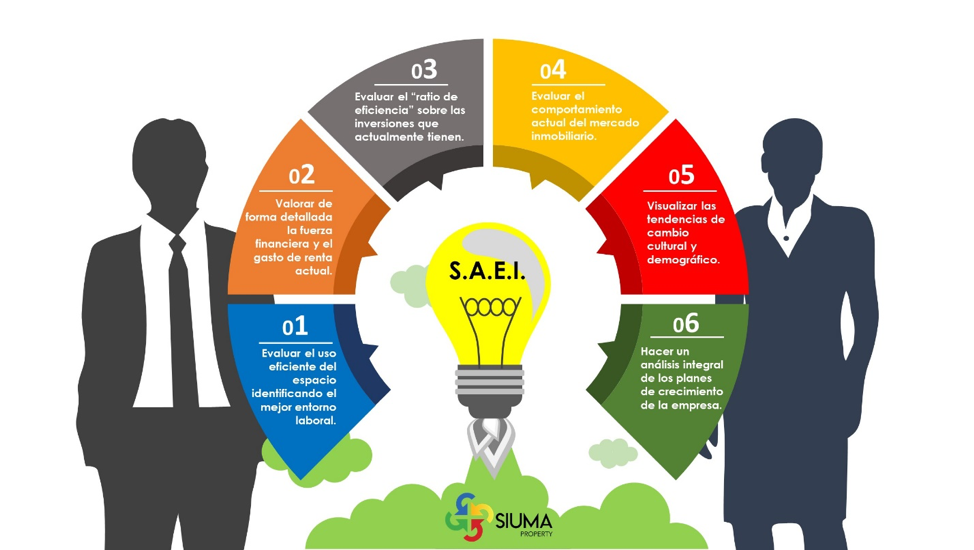 Maximize Your Financial Resources with SAEI
Recently, a client to whom I wanted to show the benefits of a real estate consultancy told me: "Allan, I was so busy that I did not have time to see the information; and I still don't stop ". In fact, too many people are spending their most fruitful hours so 'micromanaging' that they lose sight of priorities.
At this point, it is important to understand that the person who tries to do it all may end up achieving nothing. For a moment, imagine spending all our time and energy climbing a mountain and discovering when we reached the top that it was the wrong mountain.
To win at property chess, you have to map, understand and anticipate the moves. And Peter Drucker, an expert in business management, explained it admirably: "There is nothing so useless as efficiently doing what is not necessary to do".
WHAT SHOULD WE DO?
To begin with, understand that those minutes dedicated to real estate consulting save you time and money. In addition, it will allow you to assertively rethink your strategic direction. By prioritizing and freeing yourself from excesses, you can better use your time and make informed decisions.
THE REAL ESTATE EFFICIENCY ANALYSIS SERVICE [SAEI]
In my previous article, I commented that the Digital Age brought profound changes and transformations. And it must be done in the hands of experts capable of analyzing this information, diagnosing the problem and presenting innovative solutions. This is key at a time when the competition has gotten really fierce and customers are more omnichannel.
Faced with this situation, traditional advice, as we know it, begins to lag behind by not being able to respond to new challenges. For this, it is imperative to analyze the trends of the real estate market and align financial objectives with your real opportunities.
The real estate efficiency analysis service allows us, essentially:

HOW DO WE CREATE VALUE?
Through informed decisions that allow you to achieve your financial goals. That simple, that great. The first step is to have a clear understanding of the current situation. This will give us the bases to determine the 'Customer Discovery' on which we will integrate the market intelligence. In this way, we detect your real needs to offer a suitable 100% and personalized 100% solution.
It should be noted that trying to convince a customer that we have the best product has less and less effect. And this does not interest us. The SAEI, on the other hand, allows us to know and align the specific needs of the client so that they can make informed decisions and achieve their financial objectives.
DOES THIS CONSULTING HAVE ANY DIFFICULTY?
No. On the contrary, it is a structured, methodical and strategic process. However, the main challenge, in our experience, lies in two main aspects:
Have it done by a truly qualified advisor.
That aligning 'the decision criteria' requires flexibility of thought.
Adapting to change is not necessarily easy, but it is precisely there where the key to its implementation lies towards the achievement of results.
IN CONCLUSION
It is essential that you carefully analyze what state the company is in at this time. The role of the real estate consultant is to align the strategy so that the client obtains the maximum possible value with the solutions presented.
Who knows the SAEI well, knows these 3 secrets:
It is not an impulsive decision process.
It requires actively listening to the customer rather than making sales pitches.
The advisor is a professional at your service.
The objective of SAEI is to get you to make informed decisions through a comprehensive real estate consultancy. It is at this point where you will have the challenge of turning all that knowledge into a competitive advantage in your favor. Seize it!
Allan Guevara III
Real Estate Consultant, Master Brokers